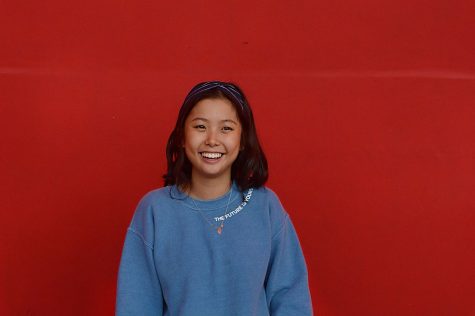 Title:
Kecy
Lu
Medium:
sunshine, paint, Netflix, procrastination, and love on canvas.
Description:
 In this piece, the central figure, 
Kecy Lu,
 is portrayed with a huge smile on her face. It was created with the intention of bringing light and art into the world. She is shown with a pencil in one hand and a paintbrush in the other, wearing ripped blue jeans and a black sweater with white Nike air force sneakers. Kecy is starting her 4th year at Graded and 2nd year at the Talon as the assistant layout editor.
Kecy Lu, Assistant Publishing Editor
May 10, 2018

What should I watch next?

(Media)

Nov 07, 2017

In Defense of Rom-Coms

(Media)