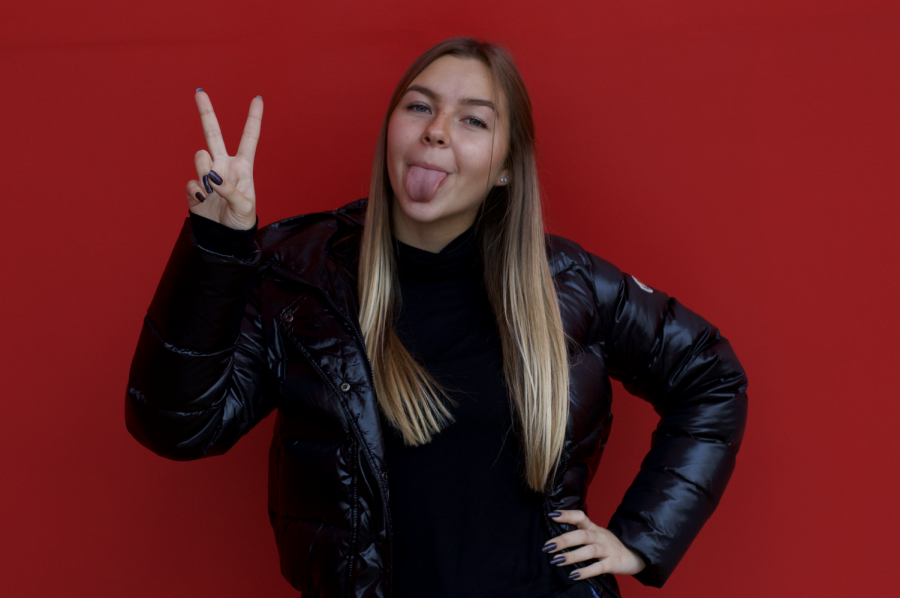 To begin with, Laura is obsessed with Graded – like literally to the point in which her senior hoodie name is "Laura Eagle". This will be her tenth year studying at Graded and
her second year in The Talon!
Whether she is choosing the most aesthetically pleasing layout for The Talon or picking out her wacky nail polish color of the week, Laura loves design.
As a Publishing Editor, she has a slight obsession with editing Instagram stories and posts; so if you ever need help in that area, you know who to call (and, no, this is not a Ghostbuster reference). As a matter of fact, Laura only watches three things: rom-coms, Marvel movies, and David Dobrik vlogs. Overall, she is super excited to be part of the best Talon Editorial Board. Go Eagles!
Laura Egan, Publishing Editor
Nov 03, 2019

The History Of Halloween

(Story)

Nov 03, 2019

Your Teachers' Favorite Movies!

(Story)

Oct 10, 2019

The Rolling Waves of Hallyu on the Beach of the World

(Story)

Oct 10, 2019

Why CWW Was Great: A Letter to My Teachers.

(Story)

Oct 10, 2019

The Power of Youth

(Story)

Sep 18, 2019

A Book a Day Keeps the Doctor Away

(Story)

Dec 07, 2018

Global Warming: Myth or Fact?

(Story)

Nov 29, 2018

Mexico's New Era of Politics

(Story)