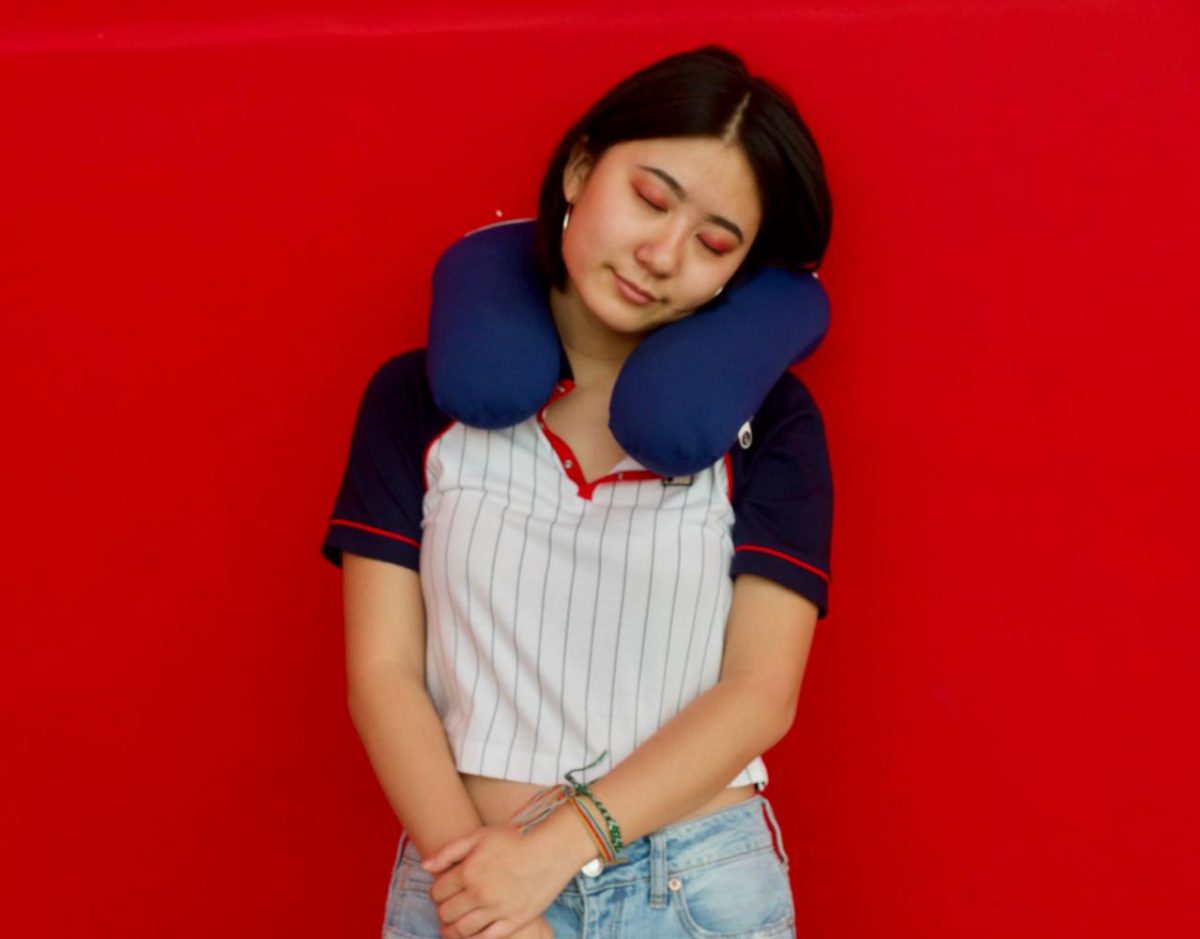 "Not again", her friends whined upon hearing a loud sob. "Helen it's the second time just today". She wasn't listening. She didn't care if her peers couldn't empathize with her. She had been suspecting they weren't humans at first place. After all, who wouldn't be devastated upon dropping the last of your chicken nuggets.
Ever since her liberation from her sophomore News confinement, Helen has been itching to type her stories, much like the Mcdonald's cataclysm, in her own writing style. As the Features editor, Helen is most content about her newly acquired freedom of creativity, and of course, her hierarchical authority to raise hell on earth for her writers (
just kidding).
Aside from chicken nuggets, Helen is also passionate about cartoons and animes. If you happen to see a poor soul receiving unsolicited reviews of
Steven Universe
from her, gently take them by the hand and lead them away. Don't be fooled by her looks, while Helen might seem like your everyday enthusiastic-about-life-
Tumblr-
girl, she often wishes she were in a constant state of hibernation. If you're lucky, you might catch a glimpse of her soul escaping her body in the Junior hallway at 7:50 AM.
Helen Liu, Features Editor
Mar 05, 2018

Why we are all American Idiots

(Story)

Feb 20, 2017

The Triviality of Domestic Violence in Russian Society

(Story)

Feb 16, 2017

Trump's Islamophobia Reflected in Canada

(Story)

Nov 10, 2016

The Weight of "President-elect Donald Trump"

(Story)

Oct 15, 2016

A Justification of the "Gender Theory" Berate

(Story)

Sep 12, 2016

The Odds of Australia's Marriage Equality Plebiscite

(Story)