Say hello to the new HS teachers!
During this first month of school, we've all stumbled across the new teachers in the classroom or the hallways. For those of you who haven't had the opportunity to get to know these teachers, The Talon has got your back.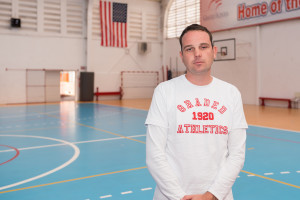 Ryan McPhee: Mr. McPhee, the new P.E. teacher, lived in Vietnam before moving to Thailand for two years, but he originally taught in Canada for a year. His favorite TV show is Boardwalk Empire; his favorite music group is The Gaslight Anthem and his hobbies include golf, running, and watching sports. He is mostly looking forward to learning from his new colleagues and traveling around Brazil. (Fun fact: he used to be a fire fighter!)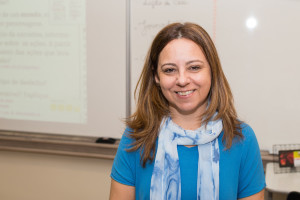 Andrea Colsato: This 9th grade Portuguese teacher, who taught middle school at Graded for nine years for a total of 20 years teaching, is a brasileira who has never lived overseas. An avid film lover, she says that her favorite international directors are Almovador, Tarantino, and Lars Von Trier, and favoite Brazilian directors are Meirelles, Padilha, and Salles. She hopes that she will have many great experiences as a part of the high school now.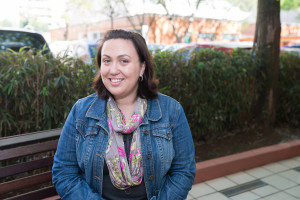 Rochelle Sayler: One of our new English teachers, Ms. Sayler grew up in Michigan, but had a varied teaching experience before coming to São Paulo. She initially taught in a community college before moving to South Korea to teach high school English. During these past two years, she lived in Kyiv, Ukraine where she taught middle school and high school English. As for food, she enjoys Mexican, Italian, and anything else with cheese. Her favorite TV shows are The Office, Downtown Abbey, and Swamp People. She loves The Pirate of the Caribbean series and Harry Potter movies (although she believes the books are better). Her hobbies are running and photography, and she is excited to be a part of the Graded community and MUN.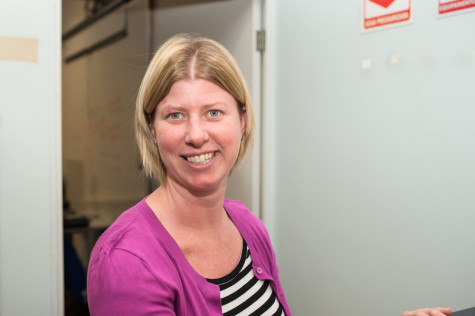 Melissa Freeland: Ms. Freeland, the OLC coordinator, was born in the suburbs of Rochester, New York, but moved to Orange County, California for university, where she stayed for 15 years. She began her teaching career at Zinsmeyer Academy in Long Beach, CA, then moved to Canyon High School in Anaheim, CA. Later on, she taught at the International School of Prague before joining us at Graded. Her favorite foods are Italian and Mexican, while her favorite TV shows are Orange is the New Black, Nashville, and The Amazing Race. She is looking forward to amazing food, a welcoming culture, and making new friends.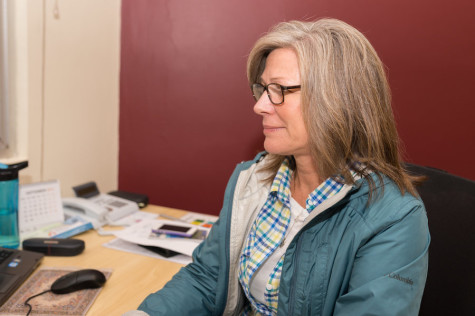 Shelley Marks: This new counselor loves Mexican food and will never turn down chips and guacamole. She is also a huge movie fan, on top of being an athletic person who enjoys tennis, golf and volleyball. Her current favorite TV shows are The Good Wife, Scandal, The Newsroom, and The Big Bang Theory. Her teaching career started in 1988 in Ventura School District, where she taught Physical Education and Health in middle school. Her diverse teaching experiences range from being at Cairo American College in Egypt, the International School of Bangkok in Thailand, and the International School of Prague to finally stopping here in São Paulo. As for her experience in Brazil, she is excited to explore the country, learn Portuguese and samba, in addition to mastering all the Brazilian/Latin dances she can. She is looking forward to getting to know all the students, faculty, and staff. Ms. Marks also has many interesting stories to tell, like when she was a blackjack dealer or when she went skydiving for her 35th birthday.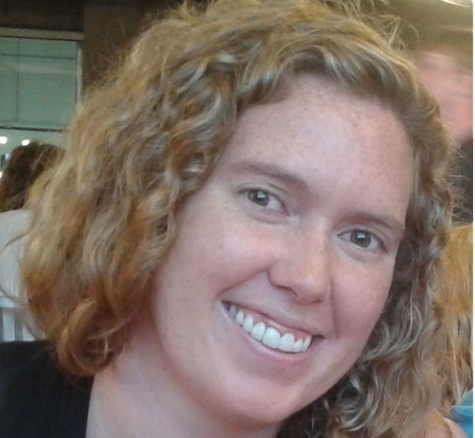 Kristen O'Connor: Originally from Northern Virginia, our new Social Studies teacher Ms. O'Connor has taught and coached at the International School of Bangkok, American Nicaraguan School, and Singapore American School, with a lot of experience as both a rugby player and a coach since university. According to her, tackling is the best stress reliever, but she doesn't suggest you try it unless you have the experience. Her favorite foods are Italian cuisine and sashimi. She has a passion for hiking and camping, as well as cheesy dance and action movies. She is excited to learn to salsa and samba. After having taught Asian history for so many years, Ms. O'Connor is thrilled to teach Latin American history, while learning Portuguese and traveling to see the wonders of Brazil.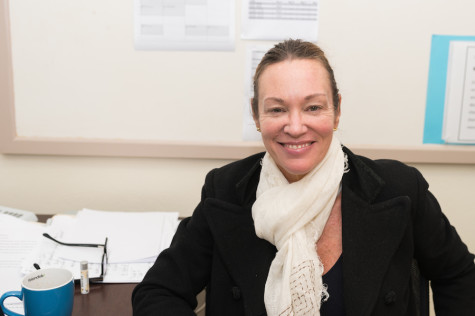 Madeline Raynolds: Another new English teacher, and the first Master's student to present a thesis in film at Dartmouth University, Ms. Raynolds started traveling when she was 17 and has been moving around ever since. She has taught at international schools in Rome, Lisbon, and Beijing. She also has a liking for Italian and Chinese films. She has high hopes for Brazil's warm lively culture, music, samba, and clean air.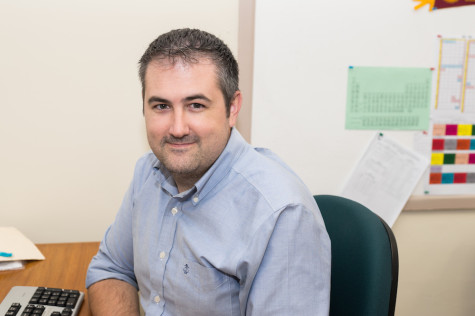 Jeff Clark: Mr. Clark in the Science department has taught in Texas, Taipei, and Tanzania, and has also lived in Barcelona and New York. His favorite TV shows include Game of Thrones, House of Cards, and The Daily Show. His hobbies include skiing, traveling, swimming, and reading. He mostly looks forward to getting to know Brazil.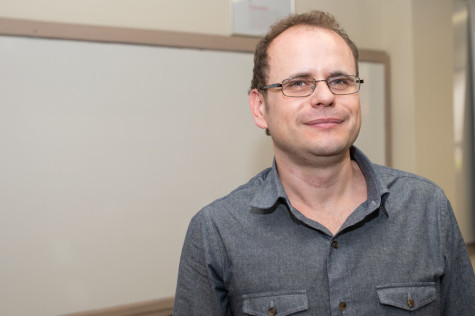 Breno Deffanti: Originally from Santa Bárbara d'Oeste, Portuguese teacher Mr. Deffanti is a coffeeholic (he claims to have never spent more than 12 hours without coffee) who has lived in Campinas until 2006, when he moved to São Paulo. He is a cinema fanatic, as well as a huge fan of Woody Allen. He has a great passion for Chico Buarque, his favorite song being "Retrato em branco e preto," and the writer Nélson Rodrigues. He hopes to encounter cultural diversity, as he believes the colorful nature of Graded is what makes it special.
Leave a Comment