The Screaming Phenomenon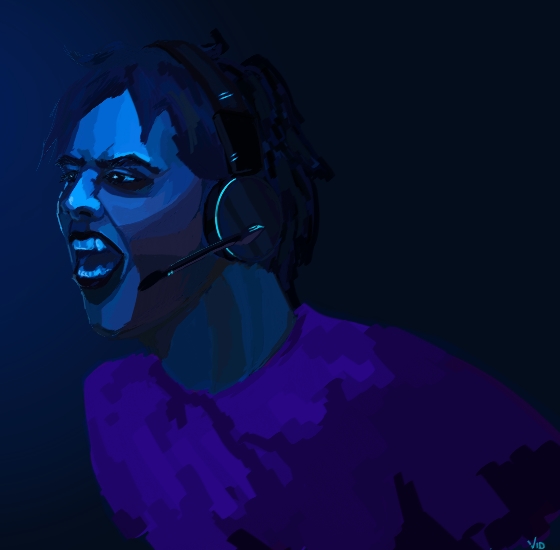 It started a couple of months ago. I heard screams coming from my brother's room. I ran to him and, in those 30 seconds, I imagined the worst scenarios. But when I arrived to his room, I got extremely angry — and relieved. My brother was in his bed with a control in his hands, as well as a ridiculously big pair of headphones, which he kept screaming into. That was the day I discovered Fortnite.
Apparently, Fortnite is a new video game which is very popular -over 45 million players! I did not understand why my brother was so obsessed to the point of spending so many hours on it, so I decided to investigate.
For those who are clueless about the phenomenon, Fortnite was developed by Epic Games and released this year. The game has two modes: Battle Royale – 100 players jump into an island from a flying bus and have to fight to survive as a storm begins to close on them. The objective is to be the last man standing. The other mode, Save the World, is basically the same thing but with zombies. (Can't help but remind me of the Hunger Games!) Each 20-minute match has the same layout, but can be played with different people, since it is an online game.
I decided to interview my brother (Leo) and have an insider view. He was excited to talk to me, but he kept his headphones on and had his eyes attached to the screen the whole time.
The Talon: "How is Fortnite different from other video games and why is it so popular?"
Leo: "I think Battle Royale is very popular right now and Fortnite stands out from the other Battle Royale games because it's really funny." He stops for a second and shouts a couple of commands on his headphone and then resumes: "The characters are very unique, you can do dances, etc."
He then shows me his player, a nutcracker doll, doing the "Salt Bae" dance.
The Talon: "What do you like most about it?"
Leo: "Usually in other games like Call of Duty you need to pay a lot of attention, but here it's not so serious, so  I can talk to my friends from all over while playing."
The Talon: "Do you only play with your friends?"
Leo: "I usually play with my friends but sometimes with strangers from around South America."
The Talon: "How much time do you usually spend playing?"
Leo: "On weekdays, I typically play from 7 pm to 10 pm. But on weekends I play as much as possible. Once I played for 6 hrs, only stopped to eat!"
The Talon: "Wait, you are not being serious are you?! Is that even normal?"
Leo: "Yeah, that's very common."
I want to scold him for spending so much time playing, but then realize how easily I spend a quarter of my day on tv and give up…
The Talon: "Last thing, any tips for a beginner?"
Leo: "Try to land somewhere with very few people, so you can learn how to use the controls. It takes a while to get used to it. And most important, be patient!"
Finally, if you are also hearing screams from your sibling's room, don't worry it may just be Fortnite. Even now, after learning about the game, I still don't understand why it's such a big deal. But, I definitely recommend giving it a look, you may end up being part of this vice!
Leave a Comment