WELCOME TO GRADED, MR. STUART KENT!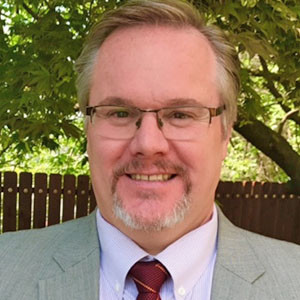 Meet Mr. Stuart Kent, Graded's new high school principal! Born and raised in Australia, he has visited over 100 countries and lived in six. He is very excited and pleased to have this opportunity to live in São Paulo, Brazil. In a quest to find out more about him, The Talon interviewed him. It started off with a simple question: How is Graded so far? What do you think about the community as a whole?
Mr. Kent: "It's been amazing. I've had such a warm, friendly welcome. My children have adapted well. The staff has been just fantastic to work with… It's been a great start, a strong start and I felt very much accepted into the community."  
The Talon: How are you, your children and wife adapting to Brazil? Is it similar to South Korea? What is different? He responded by stating that it was a challenge, but that everything is turning out positive for both himself and his family. "Adapting to a new school, a new city and a new continent and a new hemisphere has always got challenges, and there is always a certain amount of grieving in terms of what we left. My kids had very close friendships […] in Seoul but […] it has been very very positive."
Speaking of South Korea, our third question was: You were a teacher and an assistant head of school in South Korea, where you have lived for the past 10 years. How has that changed your perspective on being a principal? How does it feel like to be principal of a high school now? Besides being a principal here at Graded, Mr. Kent before was a "classroom teacher and doing leadership on the side, head of a department, and IB coordinator." He believes that that has left him a very strong understanding of two things: "… what it's like being a teacher; the challenges, the rewards, the joys, the frustrations, it's never far from my mind. As a leader, I want to make sure that I make decisions keeping students at the center of those decisions, but, effective teaching and learning are not far from the center as well."
The Talon: How long are you going to be in Brazil for? With that being said, what do you hope to gain from this experience? He replied: "We have a long-term plan to want to stay here, see our children graduate (at least some of them), but we are very excited about a long future."
He believes that he has plenty of more emotional and educational areas to gain in, but he wants to experience what it is like to be a principal in a different context. "I think leading in a different culture is a very important lesson that leaders need to develop […] You take some of those experiences, you take some of those skills and transfer them into Graded, in São Paulo, in South America, [and] it's a real growth for me as a leader […] I also hope to make a difference in how I can help Graded fulfill its strategic goals, missions and, plans, to make sure that we are moving forward, that we are innovative and that we are supporting students in their aspirations."
Something that is very important for students, is to know that the administration truly supports students, The Talon then wondered how Mr. Kent would approach that subject. According to him, "there are lots of ways to support students. 1) You support them directly and that's through conversations. So on Friday, I have a meeting with STUCO to talk to them about their role and how they can be involved in leading this school. 2) I also talk to parents about children and where we are heading with education; parent coffees, working with the PTA but then… the best way that I can help students is to ensure that we have the best teachers in front of those classes and when they come here, they are continually growing, they are learning, they are developing, they have the resources they need, the support they desire to make teaching the learning in the classroom effective."  
Since he has worked in a school environment for a while, the Talon wondered what his favorite experience so far has been. His answer took place in a classroom: "I was in a position where I was teaching the rise of Hitler and we were talking about Arianism, and the desire to create a lot of Aryan babies, and the Germans, they developed a system of awarding medals for how many children German mothers produced. So I gave that lesson and I had a German student in my class and the next lesson he brought in his Grandmother's medal… It just resonates with history becoming alive… Connecting history to reality, in real life was one thing, [but] in my leadership roles I've had the privilege of recruiting, hiring and working with some amazing educators. I was also involved in recruiting some here for Graded before I started but in my previous job, having a chance to hear the passion that they have for teaching the subject, it's infectious…"
The Talon: What has been the most challenging experience working at a school?
"[…] The hardest thing is always to remember that we are dealing with people and as a leader of teachers and of students, everyone has a context they are living and it's not always easy. Kids, parents, and teachers going through different things at different stages and [I am constantly reminding] myself that their life at school is just a part of their life… Treating people as people is a real focus for me, and understanding that humanity as we solve problems, as you come up with tough times, as you celebrate together–that is one of the innate challenges of leading people."  
Editor's Note: A previous edition of this article misstated the number of countries that Mr. Kent has lived in. He has lived in six, not more than 100. 94 to go Mr. Kent…
View Comments (5)