Senior Prank Horror Stories
The Aftermath of Horror Pranks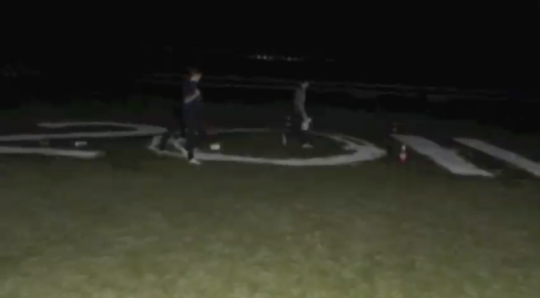 Senior pranks have been a tradition in schools and universities for a very long time. The objective of this practice is for students to leave their mark on an educational institution that they are soon departing from. It is a way for seniors to say their final goodbye, creating one last piece of memory to be shared amongst them. However, two years ago, the Class of 2016 took the idea of this so-called "prank" way too far, ultimately ending this tradition at Graded. Still, as the end of the school year arises, the question the high school will begin to ask is: will the Class of 2019 bring back this idea and honor their transition to the next chapter of their lives? Throughout this article, Graded alumni reveal their own stories and opinions regarding senior pranks.
Carlos Zurilla works with the Graded Advancement Department – a sector in charge of Marketing, Communications, Fundraising, and Alumni Relations. He graduated in the Class of 2010 – one in which he had an entertaining time planning a senior prank alongside his colleagues. During the experience, they hid in the classrooms and waited for everyone to leave. After that, they got all the desks from the high school and moved them to the field. However, some security guards spotted them and alerted Mr. Bear who, at the time, was the assistant to the High School Principal. Therefore, there were a couple of changes established on that very night. For example, the administration, as explained by Mr. Zurilla, "blocked the entrance to the old locker rooms from the old gym, shutting them so no one could enter again."
Another interview was conducted with Lucca Saraiva – a former senior who graduated in 2016. Mostly, his class is popular for having allegedly destroyed the tradition of a "senior prank" at Graded altogether, supposedly wasting their chance of leaving a positive mark on the history of the school. However, these claims are, according to Lucca, incorrect. In reality, their original plan was to solely steal the bell – which, in fact, they did. However, a small group of students "decided to break into the teachers' office and go a little crazy," he explains. He said they got diapers, filled them with Nutella, and then stuck them on the walls. Even so, he felt that the administration overreacted, saying that "banning people from stepping on school campus and threatening that we wouldn't receive our diplomas was extreme and unnecessary."
Through a slightly different perspective, The Talon interviewed some students who did not have the opportunity to do a senior prank, such as Roberto Civita (class of 2017) and Ignacio Pricolo (class of 2018). Both had one thing in common: they wished the administration would have been a little more lenient. Roberto, also known as Bobby, expressed precisely that: "we would have remembered that night for the rest of our lives. It would have been a fun departure, making us feel like true seniors." He claimed that the class did everything they could not to allow "the bad decisions of the Class of 2016" to repeat themselves. Ignacio, also known as Nacho, shared that he would have liked to "have had one more adventure with his senior class."
In order to understand the point of view of the administration, The Talon interviewed Mrs. Cope. She mentioned that senior pranks can have many different meanings and effects on the school. For example, she explains how "many seniors take the idea of 'pranks' to a destructive level, like wasting water and breaking things." However, the administration favors "senior activities that include the entire high school – whether it is taking over an assembly or having a fun day."
In summary, the interviewees all had the same conclusion: the senior prank is an important tradition for all of them. Carlos and Lucca declared that it was a significant moment for them to have made an impact on their respective classes, pointing out that they believe the school should not take this moment away. They noted that seniors are still "kids," meaning that the line that divides what is relatively acceptable and wrong is still fairly ambiguous to them. On the other hand, Graded's administration is doubtful as to why seniors would take the so-called "pranks" to a destructive level. However, they are open to a new "senior day," seeing it as an opportunity to create a fun activity. With that, Graded alumni came up with a plan: students should schedule a meeting with the administration to discuss different options of pranks that both them and the teachers can agree to.  
Leave a Comment