Is Love Really Blind And is it Too Hot to Handle?
*This article contains spoilers from both Love is Blind and Too Hot to Handle
While in quarantine and stuck inside our homes, it's undeniable that Netflix has been a huge source of entertainment, either because we are bored out of our minds or because we are procrastinating starting our math homework. Between rewatching Friends for the 8th time or watching the new release Outer Banks, we will soon be binge-watching the whole catalog. However, two surprising (and different from the usual rom-com) releases caught everyone's attention and stole the spotlight from all the other shows. Love is Blind and Too Hot to Handle are two reality dating shows that have been extremely popular. Although these two shows' objectives are for the participants to create deeper connections, they couldn't possibly be more different.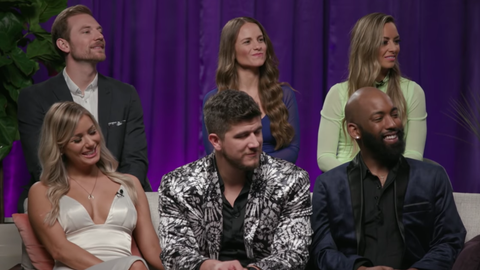 Love is Blind wanted to test a theory that humans can create real love connections without ever seeing the other person. Participants spent ten days talking to possible love interests of their preferred sex in pods, where they can hear, but not see each other. The only way they were able to take a look at the person with whom they connected the most was by getting engaged! Just imagine kneeling in front of the wall, asking the person you just met to spend the rest of your life together without ever seeing them! Would you be willing to propose to someone without ever seeing them, simply relying on an emotional connection? About 40-50 people from Atlanta, Georgia were willing to do so. The showrunner, Chris Coelen, was afraid that no one would get engaged, and that no one would be able to connect at such a level that they would wish to spend the rest of their lives together. However, Coelen was extremely surprised about how successful the experiment was! The show was only able to feature six engaged couples, however, there were eight lovebirds! 
After ten days in the pods, the newly engaged couples went on a pre-honeymoon to a five-star resort, Grand Velas Riviera Maya, in Playa Del Carmen, Mexico. They were able to connect emotionally, but could they connect physically? Would the physical connection matter more than the emotional one? Right after this honeymoon, the couples went back to real life, and they moved in together. After only three weeks of living together, it was time for the wedding ceremony. Would the couples actually say "I do"? Of the six featured couples, only two got married and have been together since then. One of the couples called off the engagement during the honeymoon and the other three couples went through with the ceremony until the "I do" parts, in which there were three rejections. Although you could say that most relationships didn't work out, there were a couple of successful ones. Is love really that blind?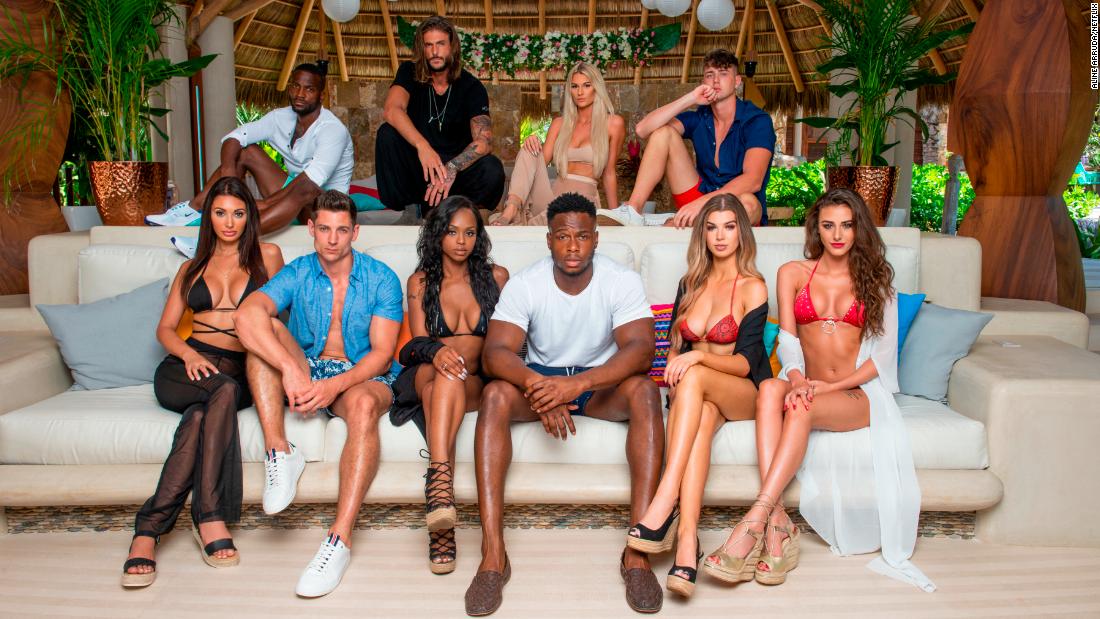 The second show is called Too Hot to Handle. The show's objective was to test if humans could create real and deeper bonds without engaging in any sexual activity for 30 days. Although for some people this doesn't seem like a challenge, the producers choose participants who are used to getting physically close with others. That means the ten incredibly good-looking single contestants couldn't touch,
kiss, or do anything else during their stay in another beautiful resort in Mexico! What could possibly go wrong? Even though the temptation to break the rules was huge, there was a little incentive to prevent them from doing so. And by little, I mean $100,000. Every time they broke the rules, money was deducted from all of them. To ensure that the group wasn't going to break the rules in secret, cameras were everywhere, and there was a little thing called Lana. Imagine a more evolved Alexa, that watches everything you do and interacts with you; that's Lana. She kept a close eye on all participants. Although only one of the couples had a relationship after the show ended, ironically enough, it was the couple that deducted the most money from their prize. As many participants were able to hold their desires, the ones that weren't too worried about the money were the ones able to create more meaningful bonds. Doesn't that prove it is more likely to create a more powerful and deeper connection when engaging physically?
After watching the two shows, I came to the conclusion that yes, love is mostly blind, however, there are some exceptions, not everyone can commit to a serious relationship without the physical attraction. However, creating an emotional connection before a physical one helps people see that there is much more to someone than just their appearances. Restraining themselves from engaging in sexual activity shows the importance of trying to create a meaningful bond before experiencing the physical attraction. However, for many people, the emotional connection isn't strong enough to maintain a relationship. Although the results weren't always what the show expected, both gave us a different perspective on love works. 
Sources: Hello Magazine, Insider, Radio Times, The Guardian
Leave a Comment