How Entertainment Has Adapted to Covid-19 Restrictions
As a consequence of the infamous COVID-19, entertainment has been forced to evolve into new platforms and ways of reaching the public. It is evident that there are some restrictions that the virus has imposed onto our entertainment seeking habits; there are no more cinemas, no more concerts and festivals, and no more movie nights with friends, among other things. Yet through technology, entertainers have found innovative ways that people can enjoy these experiences in the safety of their own homes.
Online Festivals
Big festivals such as Tomorrowland took action by moving their once crowded festivals into an online venue. To craft a new Tomorrowland location for its two-day digital music festival, Tomorrowland worked with the most advanced 3D design, video production, and gaming and special effects, consequently pushing the boundaries of music. Using 3D design, as well as Hollywood's latest filming techniques and the most modern game engines and hardware, artists recorded their performances in 4 green screen studios around the world. Festival "visitors" were immersed in an entertainment experience which used many of the latest technologies. Tomorrowland creators designed a digital world where visitors could stroll through the island and visit different stages featuring different artists. By doing so, they created an in-person experience, innovating the idea of music. 
If you want to check out how the Tomorrowland festival went, this link shows the Aftermovie
Drive-In Cinemas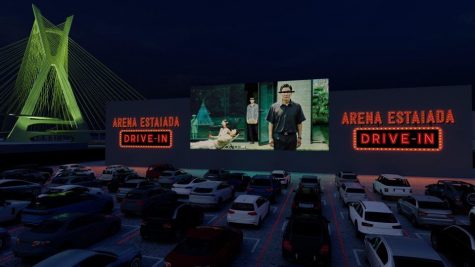 This medium of entertainment is a blast from the past. To avoid agglomeration, normal movie theaters were shut down, so people turned back to the famous trend which was once popular in the 1950s and 1960s. A drive-i
n cinema is a cinema structure that consists of a large outdoor movie screen where spectators park their cars and spectate from their automobiles. Before the pandemic, they were unpopular, but because of the need for social distancing, people turned to drive-ins, as they meet all the criteria. They have become trendy in São Paulo; one of the most famous drive-in cinemas is the Arena Estaiada, where they display movies and have a special radio station where visitors listen to the movie from their owncar. They also have a snack service, but always follow the social distancing rules.
Online Art Exhibitions
For art lovers, online art exhibitions have become popular. A popular art gallery in São Paulo called Luis Maluf Art Gallery has developed a digital gallery where visitors can "walk" through the exhibition. The program consists of a visual representation of the gallery in São Paulo, where viewers can find information about each art piece they view and even measure each frame/sculpture. It is an innovative way for people to feel the in-person experience of physically going to an exhibition from the comfort of their own home.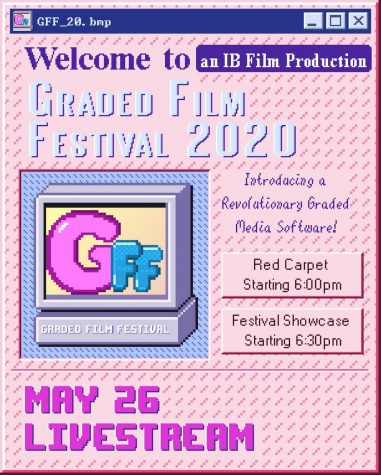 Graded Film Festival
The famous annual IB Film Festival was moved to an online live stream. Interviews were made possible by being filmed on Zoom, and movies were shown and viewed on YouTube. Spectators were able to comment in real-time and had watched different things; not only were there films, but there were also musical presentations performed by students. I interviewed Lucas Marangoni, one of the film festival organizers to know what were some limitations, as well as new possibilities that came with the transition to a digital platform.
How was it organized?
"Our first meeting regarding the festival was on April 23rd so we pretty much spent a month getting everything ready for May 26th. We started organizing it through our online classes, but we soon started having more frequent meetings outside of class time in smaller groups to keep up with what he had to have prepared. 
With that structure, we broke the event down into separate parts to be really clear about what we did and didn't want to keep then we assigned roles for each of us to know what we had to do. The three main roles were General Manager (Laura), Production Manager (Isabel), and Media & Communications Manager (myself, Lucas). We also had smaller branches with people who had more specific functions.
With this structure, we worked day to day from home, trying to fit these separate pieces together. In the last couple of days leading up to the festival, Laura, Isabel, and I met to arrange everything we had and make final preparations for the day. We spent the day of the festival trying to make sure we knew how to work the live stream software and make sure everything we had made and planned would fit together nicely. Unfortunately, we ran into some technical issues during the beginning of the festival that led to some change of plans but we were able to get back online."
What were some difficulties faced while transferring the film festival to an online event?
"The biggest issue we faced was adjusting our organization and planning of the event to a format we had never used before. We watch live streams and TV broadcasts all the time, but none of us knew how to work them. Because of this, we had to build more structure between ourselves, assigning positions, and such. Lu [Barbosa] put a lot of trust in us to be as creative as we liked between ourselves which was definitely a type of responsibility and freedom we'd never had before. Learning to use a live stream software to fit everything together with the look we wanted was also a new challenge for us. For anyone who wants to know, we used StreamLabs OBS with Youtube Live."
What was the upside of the online event?
"I think I might be biased when I say this because it was kind of my job but I really liked how we could further implement a theme for the entire festival. Since we weren't limited to the 'look' of the auditorium or the school itself we were able to create a different aesthetic for this festival. Since last year's was more MTV and 80's inspired we decided to move forward in the timeline to an early internet Windows 97 Y2K theme. As everyone would be watching the event on a screen, we decided to replicate an old computer and act as if the festival was a game we installed and decided to play."
With the new technology available today, entertainment is easily transferred to different platforms. It is very interesting to explore the new possibilities that are available to music, art, and movie lovers. From innovative virtual music festivals to 1960's famous drive-in cinema, entertainment has found new ways to keep its culture alive and customers satisfied. 
Leave a Comment