A Peek at OSGEMEOS: Segredos
One of the perks of living in a big city like São Paulo is the unlimited access to amazing art exhibitions. I recently had the opportunity to visit the new OSGEMEOS: Segredos exhibition hosted in the historic Pinacoteca de São Paulo museum. For those of you who don't know, Os Gêmeos are identical twins, Gustavo and Otavio Pandolfo, known for their street art and graffiti. Born in 1974, both of them started drawing and painting as children, influenced by the arrival of hip-hop culture to Brazil in the 80s. Their artworks flow away from the ordinary, presenting atypical characters in atypical scenarios, but they also use their platform to critique contemporary social and political injustices present in Brazil. 
The ongoing exhibition, OSGEMEOS: Segredos, in the Pinacoteca de São Paulo is the first panoramic exhibition of the pair. The exhibition assembles more than a thousand items, fifty of which have never been shown in Brazil. Unfortunately, the tickets for the display, available from  October 15th of 2020 to February 22nd of 2021, have already sold out in a record-breaking time of only three days.  The collection holds impressive paintings, interactive installations, sound installations, sculptures, site-specific interventions, and sketches. As the exhibition name Segredos – which translates to "Secrets"– indicates, the display reveals new insights into the process of the artist's art-making. The exhibition also shows many objects which were of value to the Pandolfo twins, and showcase some of their experiences.  Such rare things presented to the public for the first time include notebooks dating back to their teenage years (which show some of their first sketches), art competition trophies, pictures of them break dancing in São Paulo streets, clothes, and much more. Their famous yellow characters are presented in various different art forms, such as but not limited to speakers, light bulbs, paintings, or even a small (strange) type of vehicle. 
The exhibition starts with a huge inflatable yellow character standing in the open part of the Pinacoteca.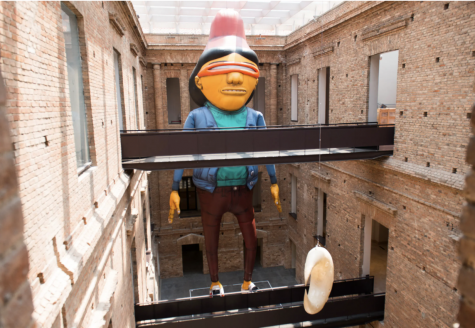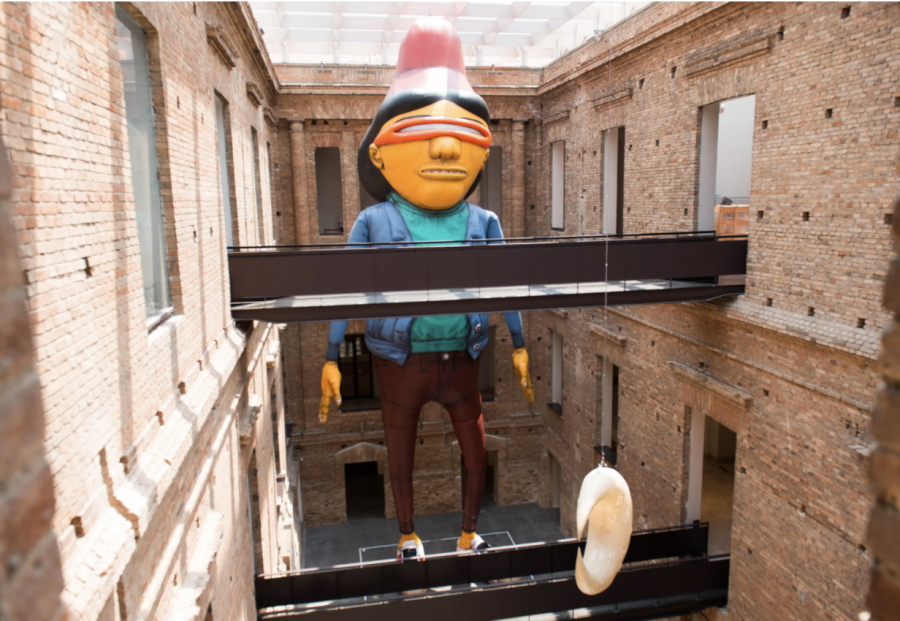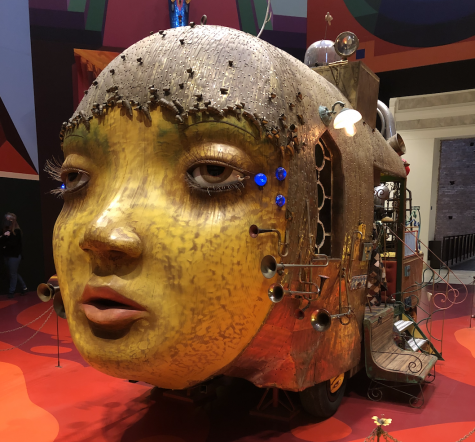 As you continue along with the exhibition, you will enter a large room and come across a type of car that has instruments in the back that randomly start to play. This features, yet again, a yellow character, but it's different from anything else they have ever done.
Later on, you will have access to yet another room filled with items, ranging from their sketches to their most famous paintings. Below are some of my favorite pieces: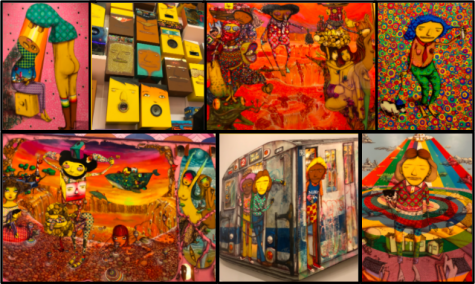 Overall, the exhibition was a great experience. It was amazing to be able to view one of if not the most, famous Brazilian artists (or technically, art duo) and their various works. In terms of COVID security, the Pinacoteca museum organized the layout splendidly, as they only allowed 40% of the maximum capacity and were sure to always keep track of the number of people in each room, while also consistently making sure that people are always 6ft apart. Although tickets have unfortunately sold out, there are numerous Os Gemêos artworks worldwide, ranging from a graffiti project at Kelburn Castle, Scotland, to our very streets at Avenida 23 de Maio, so hopefully, you can enjoy some of their work too! 
Leave a Comment