How Would Today's Social Media Look in the 80s?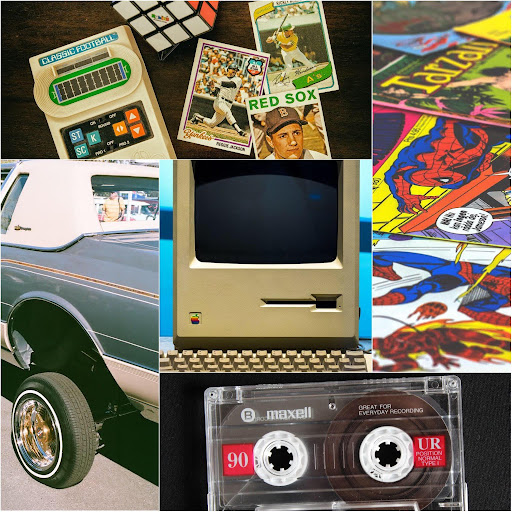 As defined by Investopedia, "social media is a computer-found technology that eases the sharing of information, ideas, and thoughts through the building of networks, communities, and applications." Although we may not define it as formally as Investopedia, we have a full practical understanding of what social media is from our countless hours of engagement with it. It is so much so that nowadays, the act of engaging in social media has become a verb in popular English, creating words such as "Instagramming." Nowadays, millions of people around the world, especially teens and kids, easily navigate through a sea of social media options and thrive in the gifts of mainstream applications like Spotify, Whatsapp, Netflix, and Snapchat. Through mainstream media such as movies, videos, and pictures, we make history by experiencing the world in unprecedented ways. 
Most people know (possibly from surfing through social media) the importance of the 1980s in Western history. This decade was one of the most influential times, especially in the history of the United States. It hosted a collection of memorable events and noteworthy individuals like Arnold Schwarzenegger in Conan the Barbarian and Harrison Ford in both Star Wars and Indiana Jones. Considering that the first mobile telephone was launched in Japan in 1979, one may wonder what social media would look like in the 1980s if it had the versatility and technology of today. 
In the 1980s, electronic dance music grew in popularity, as did New Wave, also known as Modern Rock. Bands such as AC/DC and Guns N' Roses would become known for their wild, eccentric performances. Imagine a YouTube video of Ozzy Osbourne, Black Sabbath's guitarist, and main singer, eating a bat. That would definitely be destined to become viral! Applications like Spotify would annihilate the record player business in no time, and Spotify would become the most downloaded application in the United States in a matter of seconds. This was due to the popularity of music in the 1980s and how artists like the ones mentioned above became even more important and iconic after Spotify came out. Quickly, with the rise of Spotify, the most listened to artist of the 1980s would be none other than the worldwide King of Pop – Mr. Michael Jackson!  
People from all over the world would be chatting through Whatsapp, sending spoilers about Madonna's landmark album, Like a Virgin, released in 1984, and Earvin "Magic" Johnson's latest scores on the basketball court. Politicians' campaigns would already be heavily marketed toward digital media. I can see it in my mind, "rumors indicate that Ronald Reagan, America's 40th president, was elected again after his catchy WhatsApp phrase, "If the situation cheapens, you can always count on Reagan." Other historical events of great amplitude that would become the theme of many Instagram stories would be Sally Ride (the first female U.S astronaut), the devastating Chornobyl nuclear accident, and the countless classic Hollywood movies that have marked the history of Western cinema. 
In the 1980s, Netflix stocks would have skyrocketed to the top of the stock market; unfortunately, due to Netflix's success and sustainability, Blockbuster would become a failed startup company and be long gone. The success of Netflix would be partly due to the many classics of this time. There could even be movies made entirely using their impeccable cinematography of the 1980s' iPhone 12 and its unbeatable best mobile phone camera on the planet. Movies like Back to The Future, Ghostbusters, and Ferris Bueller's Day Off would become immediate hits and pop culture classics through Instagram's IGTV. Imagine the celebrity impact on social media, too; does "Snapchatting" with Hulk Hogan and Larry Bird sound like fun? As much as it is now, Snapchat would become even more of a necessity in the 1980s. 
If social media existed in the 1980s, pop culture would certainly be shared very differently than it was. Songs like "Take On Me" and "Girls Just Want to Have Fun" would have spread through the world in the blink of an eye. 
It is unfathomable to think of how much the world has changed because of the development of digital technology. It seems impossible to conceive a world today without Whatsapp, Instagram, and the level of mobile phone technology we have. It is hard to predict where humanity will evolve next considering the magnitude of what we have already reached as far as digital communication goes. I hope that these technological advancements serve as a platform for dialogue about social issues that have been hovering around human evolution for centuries such as gender and ethnic inequality. More than that, with information spreading quicker than ever, it is no longer a factor of learning about social issues but a matter of instilling in others the desire to act and become agents of positive changes. That is where I hope modern technology will take us next.  
Sources: Investopedia, Wikipedia 
Leave a Comment