The marvels of Graded's new printing system
Two months since the establishment of a new printing system on campus, the community's response has been mixed. Some people are wondering why it has changed, while others are more enthusiastic.
A survey was conducted and received 142 answers from Graded students. Data indicates that so far 86% of students have used the printers and 14% have not. Based on the replies, many are still struggling to understand the queue technology, a few having technical difficulties, and others pleasantly obsessed with the easy-to-use scanners. As to the questions, "Do you like it or not?" some of the results were the following.
A handful complained about not being able to access the printers out of school and made critiques to the new link to the printing system. According to the survey, some students commented, "I can't access the link at my house," and "It is hard to access."
Some said the system was more PC-friendly than last year: "Since I have a PC it's easier because now I can actually print at school whilst last year I couldn't because I would have to add the printer."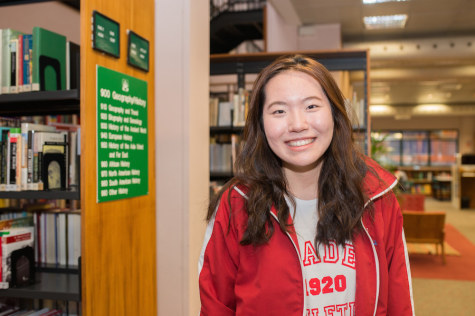 Another portion were overwhelmed by the procedure: "No, there are too many steps."
Many students highlighted their love for its capabilities: "Yes, efficient and versatile. Doesn't fail as much and helps me save paper," and "Now you can just queue your document for printing, and it stays up on the cloud."
The majority also thought it was slightly difficult at first, but then figured out how to use it: "It was somewhat confusing, but now I've got the hang of it… It's a major improvement from the previous system."
A good deal of respondents also supported the access to multiple printers: "Yes because now you can go to any printer you want without worrying if you went to the correct one. The only thing that is annoying is the credits."
A solid number complimented and praised the new system: "I really like the new printing system because it allows you to print your documents at any time, using any of the printers on school campus. It's super easy to use, all you have to do is login with your username and password, and select the document(s) you want to print. So far my experience with this new system has been successful."
An interview with Graded's IT Manager Francisco Emidio on the details and the reason for the change:
Talon: Why do you think these printers are more effective?
FE: We used to have, in the school, 90 printers. 86 printers black and white, and only four colours. We replaced them with 28 printers, one in each wing, and those printers now don't just print, but they can do both black and white and color as a hybrid machine. Plus, you can scan and copy. Those are things that the students or users or teachers never had, and for a lower price.
Talon: So you agree that it is cheaper now?
FE: Yes, when we did all those studies we noticed that we could reduce at least 50 %, especially on paper. In the past,  the users would send everything to one printer and they didn't know where they printed to so they didn't know where to go and pick it up. Now you send to a "cloud", our servers, and it stays there for two days. You can decide when you want to collect the printing jobs and from which printers.
Talon: Why was the system changed? Was it failing before?
FE: To reduce cost and improve the quality of service. This is an outsource system, so we don't have to pay for the cartridges or the maintenance. No more headaches.
Talon: Have you had any technical difficulties?
FE: No, not technical issues. We experience user's training problems. Although we've sent tutorials, sometimes it easier if you talk face to face.
Talon: Is it worth it in the long run?
FE: Yes, and it's a very simple system. People just have to take a better look at the documentation we are publishing. It's all under contract with the outsource system. It's cheaper and less work for everybody. You can scan, the scanning results are sent directly to your email. So you can forward to anyone, or make hundreds of copies with one scan and forward to as many people as you want. We used to only have five or six scanners. Now we have 28.
Talon: Do you miss the old system at all?
FE: No, I don't. Not at all (laughs).
Talon: What's the best thing anybody has said to you about the new printing system?
FE: They love the scanners. No need to send attachments, just a regular email.
Talon: Anything else?
FE: They are fast and they are beautiful.
Talon: Do you have a map of the printers?
FE: Yes. You can scan it if you want.
After scanning the chart with no issues, here is the location of all the printers.
The Talon also interviewed some other interested parties, including librarians, teachers, parents and students. A full transcript can be seen here.
In the final analysis, the response to Graded's new printing system is mostly positive, and soon enough, we'll all be able to adjust. The future looks good. A tutorial, if you need it.
Leave a Comment