Meeting Mr. Bordelon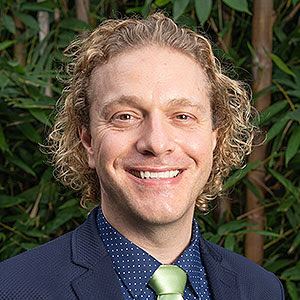 As news on October 29th revealed that Mr. Kent will leave the Graded community at the end of this school year, it was also announced that Mr. Bryan Bordelon will take his place. He will be joining us after having most recently worked at Sharpstown International School (an IB World School) in Houston, Texas. As such, the Talon Editors-In-Chief took the opportunity to chat with the Texan newcomer when he visited campus. 
Starting off strong, Mr. Bordelon presented himself as a confident leader who – if given the opportunity to switch lives with someone for a day – would choose to be a "CIA spy because, for a day, the experience would be high-stakes" yet he would be able to still "wake up safely in bed the next day". Clearly showing he's not afraid to take some calculated risks, Mr. Bordelon later revealed that if faced with the choice between the options (famously propagated by Jack Kerouac) of living, traveling, going on an adventure, being blessed, and not being sorry, traveling is the way to go. Staying in a single place means "you are seeing only one very small corner of the world" and it is "essential to see how other people live, how other people think, and how other people believe." At the same time, however, he recognizes that "traveling is also being open to other ways of life and not just imposing one's own very strict view of the world."
Mr. Bordelon was, like many of us, an IB student; when asked about what he wrote his Extended Essay on, he commented that he "started the IB, but moved away [to a non-IB school] before starting the project." He "recognizes the EE as great preparation for college" partially due to "the value of a self-driven project of something you're genuinely interested in". Had he stuck around long enough to write one, he would've "written about comic books and how they represent identity formation; for example, the X-Men are a great metaphor for social outcasts", serving as "a sociological lens" for society itself. In a similar fashion, when asked about the possibility of creating a course on any topic of his choosing, Mr. Bordelon talked about pop culture. He said it's "often perceived as fluffy, superficial, and of little merit", but "talks deeply about sociological, psychological, and philosophical issues" as what we create as "fictional media of ourselves surely shows what we need to address as a society". 
Having moved around a lot as a kid, Mr. Bordelon had some advice for students who may be finding themselves in unfamiliar situations. He commented that "having moved around every four years, I was always starting over. However, it's important to realize that change is scary but exciting. It may be uncomfortable and overwhelming, but with change, a whole new set of opportunities, challenges, and experiences arise." He also recognizes that "everyone will have a different reaction, and it's important to be accommodating to others who are learning to experience change." In his own experience, his primary support network was his family; it was the "one constant" throughout the change, and he "grew very close" to his parents and brother, who he "remains in very close contact with." One of his tattoos is a map of the world, representing his international upbringing, with hexagons (because he's a beekeeper) in the background highlighting the negative space between the countries. In his current life, another team with whom he has a very close bond is the Houston Independent School District, where he works. It's helped him "believe in creating opportunities for students that they otherwise would never have", as he works with many students in poverty. Whether it's serving as a guiding figure for "students whose parents may not be present", or "providing three meals a day for food-insecure students", he believes in "equipping them for a future as not just learners, but people".
Given our meeting was just before lunch, we couldn't help but have food on our minds. While he has not tried any of Graded's most popular meals – namely, taco day, burgers, Arab food, and yakisoba – Mr. Bordelon went out on a limb and guessed he'd love Arab food. "Having grown up in the Middle East" this seems like a safe choice, and while he's had a "bad relationship with school cafeteria burgers", he's nevertheless "excited to try the yakisoba." On a similar note, it came as a shock to our EICs to discover that Mr. Bordelon does not like ice cream – upon trying to find out which Ben & Jerry's ice cream flavor (real or imagined) best describes him, our new principal said he does "love baking but doesn't eat sweets."
As such, the better descriptor for him was framed around Peer Group Connections. This year, PGC leaders voted to be a character from the Little Miss and Mr. Men book series. On the one hand, Mr. Bordelon "hopes to be known as Mr. Approachable" because he "doesn't want to be the person people don't talk to because [he's seen as] an authority figure." On the other hand, he "actually thinks [he'll] be Mr. Nerd" because he's always been "the one who follows the rules, reads books, plays video games." Either way, the best compliment he's ever received was that he "made someone feel like their questions were valued" and that his "passion [for literature] sparked something within [a former student of his]", clearly demonstrating his "dorky characteristics" are perks that make him a worthy leader of our Graded community. 
Leave a Comment