The overnight Olympian, almost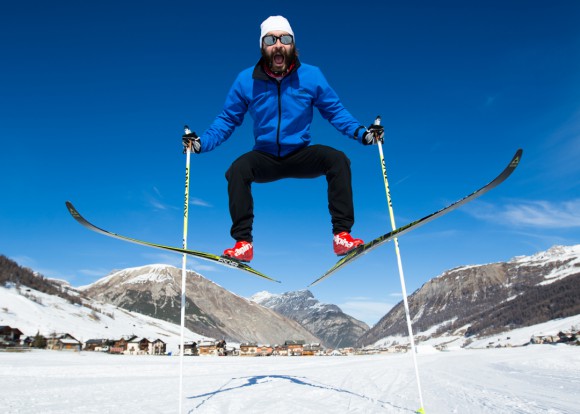 For many people, becoming an Olympian is a dream long forgotten. To make it to the Olympics takes years of practice, raw talent, and sometimes luck. But for self-proclaimed "non-athlete" Paul Bragiel, that dream is still in reach.
As a child, Paul Bragiel had two dreams: to be an Olympian and to make video games. By the time he decided to become an Olympian, he was 35 years old and working on his latest project, I/O Ventures, a company that helps up-and-coming entrepreneurs. He had expanded his firms internationally earlier that year, founding the Savannah Fund in Africa and Golden Gate Venus in Asia.
Perhaps it was because of all these new projects that Bragiel's family was shocked when he announced his plans to compete in the Olympics. Or perhaps it was the fact that Bragiel was nearly twice the age of most participants, and had never excelled in athletics. And with just over a year until the games, Bragiel still needed a sport.
A techie at heart, he "hacked" his way into the Olympics by using a formula to narrow down his options for the "easiest" sports. To do this, he analyzed sports to find the ones with the biggest difference between gold medal winners and competitors who finished last. This narrowed it down to four sports: skiing (downhill and cross country), bobsledding and luge. Deciding that luge, bobsledding and downhill skiing are too dangerous, Bragiel went with cross-country skiing.
His next challenge was to find a country to compete for. Bragiel figured his only shot at qualifying would be from a country that had never sent a team to the Winter Olympics. He compiled a database of these countries and wrote to them, explaining his idea. Of the handful of countries who responded, Bragiel says he chose Colombia because they seemed the most excited about the project and offered the most assistance.
In August, Bragiel was naturalized as a Colombian citizen. He began training in Finland for the 10-kilometer race with the hopes of being only the second athlete to represent Colombia. In just a few months, Bragiel noted that he was able to improve his time from two hours to forty minutes. If he could improve his time by just a couple more minutes in the qualifying races, he would be able to compete.
Unfortunately, the world will not be watching Bragiel compete in the February games, as he missed multiple qualifying races due to a respiratory infection. However, Bragiel hasn't given up yet. He has since contacted several countries to see if he can walk in the Opening Ceremony.
Even if Bragiel doesn't make it to the Olympics, there is a silver lining to this story. His experience inspired him to start the Team Paul Foundation, which aims to provide children around the world with the means to follow their dreams. Maybe some of them will get around to their dreams a little sooner than Bragiel.
Sources: npr.org, wsj.com, sfgate.com
Leave a Comment