Luck of the Irish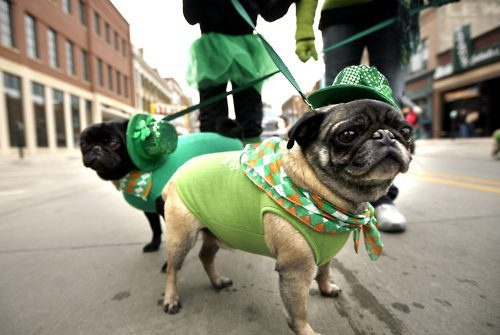 Today, March 17, is the Irish-born holiday of St. Patrick's Day. The day celebrates the Saint himself and the arrival of Christianity in Ireland, commonly encouraging green attire and shamrocks to commemorate the Irish culture. We chose to virtually celebrate by selecting a couple of the best thematic knee-slappers of the day:
How did the leprechaun beat the Irishman to the pot of gold?
He took a shortcut!
What do you call a diseased Irish criminal?
A leper con!
Why can't you borrow money from a leprechaun?
Because they're always a little short.
Happy St. Patty's to all!
Source: Wikipedia, Jokes4Us.com
Leave a Comment