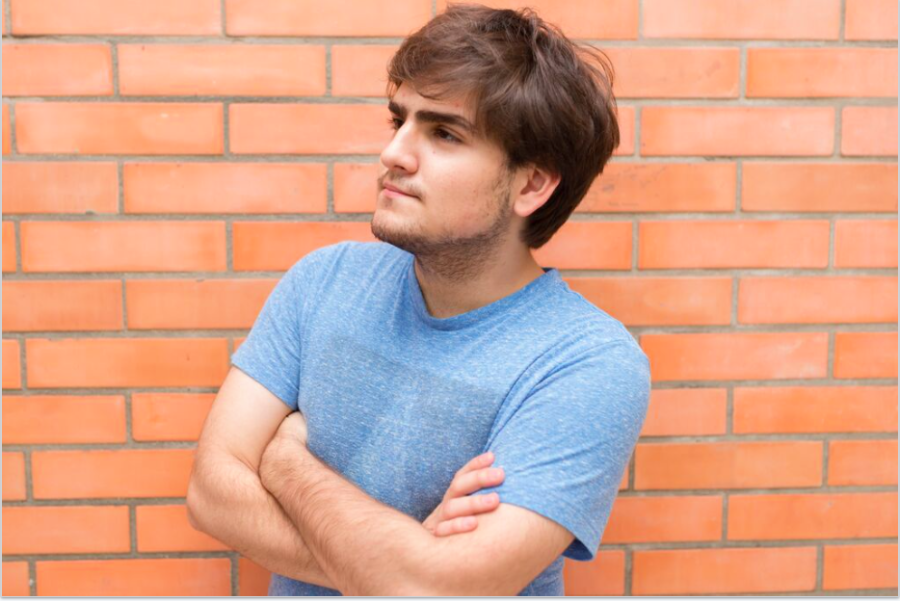 A senior in his third and final year as part o
f the Talon,
Michael serves as co-Editor-in-Chief alongside Faria Nasruddin. Prior to being Editor-in-Chief, he was an Entertainment Writer with a penchant for social rights and then a merciless and ambitious Entertainment Editor with a love for well-placed puns. While not writing or editing for
the Talon,
he likes to drink cartons of green tea, gorge on cheap and unhealthy cuisine, and scour the darkest parts of Netflix. Other interests of his include writing semi-decent poetry, solving challenging math questions, and studying international diplomacy. Predisposed to asking for Wifi passwords and speaking sarcastically, he is allergic to cats, mornings, and grammar mistakes.
Michael Borger, Editor In Chief
Feb 01, 2016

Talon Tunes: Desert Island Edition

(Story)

Nov 08, 2015

Saturday Night Live, a Political Juggernaut

(Story)

Oct 01, 2015

Why is ISIL the herald of LGBT rights?

(Story)

Sep 17, 2015

Green Reminiscing

(Story)

Sep 03, 2015

Talon Tunes: Songs of the Summer

(Story)

Sep 01, 2015

Interview with Matthew Dicks: Crafting a Story

(Story)

May 31, 2015

College advice from departing seniors

(Story)

Apr 09, 2015

What's the latest buzz?

(Story)

Mar 13, 2015

An empty microphone stand

(Story)

Feb 28, 2015

Vai (Vai) ao Carnaval

(Story)

Dec 09, 2014

Anticipating the break

(Story)

Nov 26, 2014

Empowering Girls of New York

(Story)

Oct 09, 2014

High School Musical and heteronormativity

(Story)

Sep 28, 2014

An interview with two Graded SP-MUN chairs

(Story/Media)

Sep 07, 2014

Beyoncé and her F-word

(Story)

Aug 06, 2014

For cartoons, I'm still a kid inside

(Story)

May 16, 2014

A phoenix with a fiery beard

(Story)

Apr 16, 2014

An interview with Taylor Mali

(Story)

Mar 14, 2014

Why can't Leo win?

(Story)

Feb 16, 2014

The art of performance poetry is coming to Graded

(Story)

Jan 06, 2014

Live and let live

(Story)